15th SPC Heads of fisheries meeting: MARCH 20TH – 24TH, 2023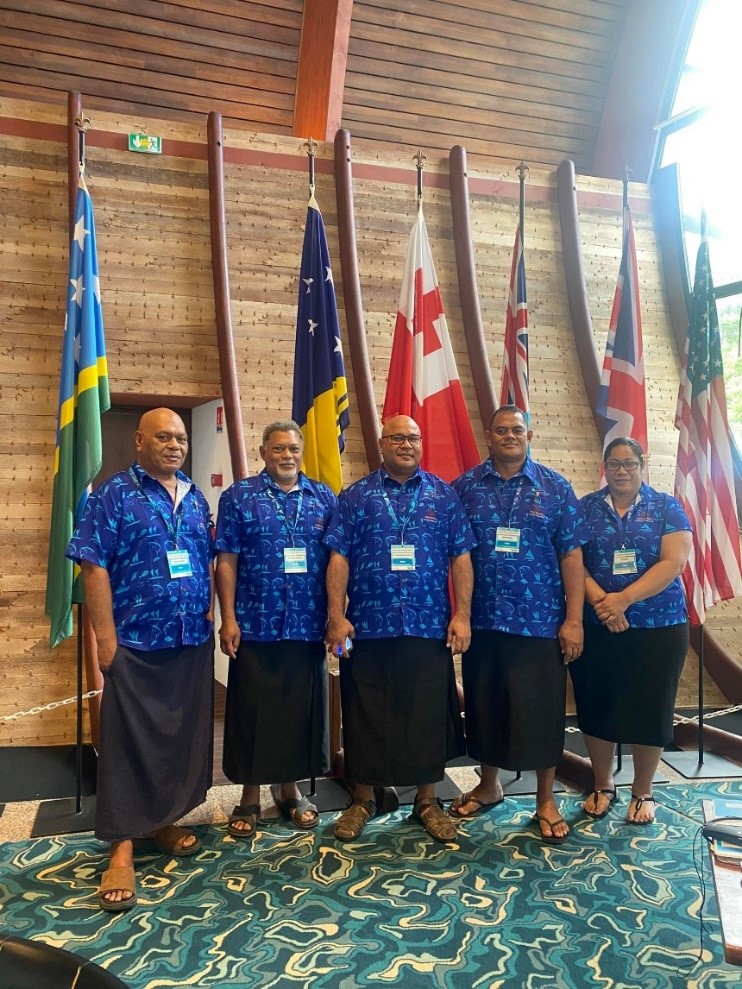 (Noumea, New Caledonia, March 20th – 24th, 2023) – The Heads of Fisheries Meeting is held annually and hosted by SPC Headquarters in Noumea; hence this year marks the 15th Heads of Fisheries Meeting and other related project meetings. The purpose of this annual meeting is to provide an oversight of all SPC's work in the field of fisheries and aquaculture, as well as an opportunity to discuss relevant topics of regional interest. It covers SPC's Oceanic and Coastal Fisheries and Aquaculture Programmes, and Directors Office which collectively forms the Fisheries, Aquaculture and Marine Ecosystem Division (FAME).
SPC Director-General Stuart Minchin gave the opening remarks with Mr. Joseph Gestin, Director of Agriculture, Forestry and Fisheries Services for Wallis and Futuna who is chaired at this meeting shared the purpose of convening this meeting. Key topics for this year's meeting are on the priorities and updates, impact of climate change on fisheries and aquaculture and the development of tools and apps to enhance the catch data for tuna to improve tuna fisheries management. Leaders in the area of fisheries and marine ecosystem managements are aware of the said challenges and by working collaboratively as a unified body with shared vision and commitment, effective strategies can be developed to ensure the long-term sustainability of our shared marine resources.
SPC membership consists of 22 countries with Tonga as one of its participating countries. Tonga delivered its country statement on the impacts of Climate Change and COVID-19 with its current and planned national activities/initiatives that are underway to manage and adapt to the impacts of climate change on its fisheries and aquaculture. Special Management Area programs, FAD projects, aquaculture, diversification (development of giant squid fisheries) are amongst activities/initiatives currently implemented. Activities that are in place to be implemented in the future will be work conducted on ciguatera biological data collection with the assistance of FAO, continued deployment of FADs and promotion of cage cultured systems in small-scale fish farming.
The Tonga delegation is headed by the CEO for the Ministry of Fisheries, Dr. Tu'ikolongahau Halafihi with Mr. Poasi Ngaluafe (Deputy CEO-Fisheries Science), Dr. Siola'a Malimali (Deputy CEO-Fisheries Management), Mr. Martin Finau (Head of Section-Aquaculture) and Ms. Sela Kioa (Fisheries Science Lead). Tonga wishes to express gratitude for the continuing support and assistance from SPC and development partners such as World Bank, New Zealand, FAO, FFA, ACIAR and others. We hope that we will continue to maintain strong partnerships in the future as we continue to work collaboratively.
For more information, please contact:
Email : This email address is being protected from spambots. You need JavaScript enabled to view it.